Chiltern Railways
Routes, Tickets And Train Times

Chiltern Railways provide numerous services from the Midlands to London with discounts available. Get your train tickets here. Travel from London Marylebone to Birmingham Snow Hill station, or London Marylebone to Aylesbury via Amersham or to Kidderminster, or even from Stratford-upon-Avon to London on Chiltern trains. See routes and train times. You will be surprised at how much you could save on this route.
Chiltern Railways run a series of lines that serve millions of customers north of London into the Midlands. The main line runs from London's historic Marylebone Station and terminates at Birmingham Snow Hill, but there are many optional and occasional routes that are popular with commuters and tourists alike.
Alternatively, a separate line heads from Marylebone to the popular town of Aylesbury, and from there passengers can link back to the Chiltern Rail line. There are several interesting and popular places to visit along the route.
Notably, Chiltern Railways scores very highly in regular performance reviews, and is one of the best performing rail operators in the UK on a consistent basis. The company is well known as a progressive operator with regular planned improvements to the lines, and runs up to date locomotives and rolling stock.
Chiltern Railways Routes

London to Birmingham

The most used route is the London to Birmingham line, a route much discussed lately as it is the subject of the controversial HS2 development. Leaving Marylebone, trains pass through the Wembley Stadium stop before heading north to the attractive town of High Wycombe, the first stop outside London for users on the Chiltern Railways express services.
North of High Wycombe there is a branch line run by Chiltern that takes passengers to the beautiful University City of Oxford, a favourite tourist destination for many visitors to this part of the country. A second branch line - just north of Hatton - takes users a little way west to another of the region's most popular towns, the birthplace of William Shakespeare at Stratford upon Avon. This is a must see destination for anyone with an interest in the Bard's work.
With Birmingham Moor Street and Snow Hill at the official end of the Chiltern Railways line passengers can take a short walk across the city to take connecting trains from Birmingham New Street to the likes of the NEC, the International airport and many destinations to the north. Occasional services run beyond Snow Hill to an eventual stop at Kidderminster.
Birmingham is very much a hub for transport networks and rail in particular. From here passengers can take trains north to Manchester, Liverpool and Carlisle, and west towards Wales. Eastern routes take passengers to Norfolk, Lincolnshire and the coast.
London to Aylesbury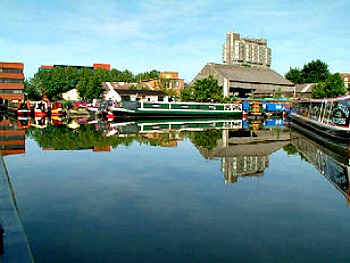 Passing through Amersham and Stoke Mandeville, among other well known destinations, the line eventually terminates at the pretty market town of Aylesbury, and from here it is possible to take a trip to the Buckinghamshire Railway Heritage Centre, an historic facility heralding the history of the railways in the region.
This is a picturesque line and it is notable that much of it is within the London Railcard region, making it affordable and economic for commuters.
Kidderminster to Birmingham Snow Hill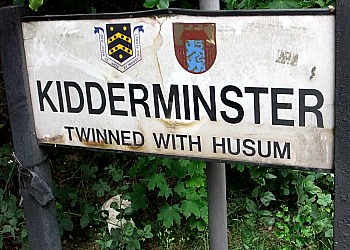 Kidderminster is a 25 minutes journey on Chiltern Railways to Birmingham Snow Hill, connecting several beautiful English towns on the way, including Blakedown, Lye, langley Green, Jewellery Quarter and Dorridge.
Extending services to Kidderminster since 2002, this mid sized town of 55,000 people in the Wyre Forest district of Worcestershire has been provided even more easier access to connect with London.

Stratford-upon-Avon to London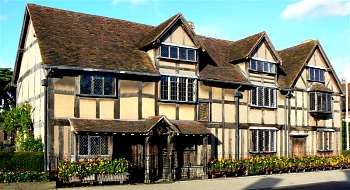 With nearly 4.9 million visitors to the birth place of William Shakespeare in  Stratford-upon-Avon, it is easy to see why this Chiltern trains route is a very important one.
A journey taking about 2 hours from the Stratford upon Avon main train station through Stratford Parkway, Wilmcote, Bearley, Hatton, Warwick, Leamington Spa, Banbury, Bicester North, Haddenham and Thame, Parkway, Princes Risborough, High Wycombe and then terminates at London Marylebone Station, along the London Underground Metropolitan line.
Train Times And Cheap Tickets on Chiltern Trains
You can get cheap tickets on the Chiltern train routes by planning your journey very carefully, choosing off peak or super off peak travel times and tickets and doing so well in advance.
You can get a standard 40 to 80% discount on your train ticket on Chiltern rail routes buy buying from TheTrainline site or even more savings from time to time by buying directly from the Chiltern website.
Booking tickets online is the best way to find excellent discounts, and the Chiltern rail website offers an efficient and easy to use booking system that is comprehensive and very useful. Train times and service disruptions, if any are available one the website as well.
Passengers can not only book online - making great savings if done so in advance - by using the standard booking form, but can also download a mobile app that allows for more portable booking and route planning services. The site also offers links to discounts for passengers booking as a group, an offer that provides 12 tickets for the price of ten and special Shakespeare Explorer options as well as season ticket offers.
With a wealth of discount options and many special offers, Chiltern Railways is providing the passenger with an excellent service that covers some very popular routes, and with impressive performance as a bonus is a popular service with both tourists and commuters.
UK Train Operating Companies: Have Your Say!
Which train operating company do you think is the best in your locality or even Nationally? Is there any of these Train Operating Companies you have a special thoughts or comment on? Have your say. Share your thoughts here and let's help improve the services on our railway system!