Book a Hotel in the UK
Best Price Guaranteed!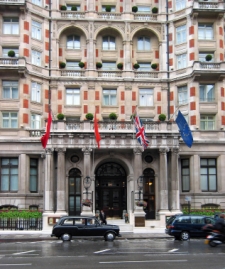 Gone are the days of splashing so much for hotel accommodation. You can book a hotel in the UK hassle free here. We bring you the cheapest UK hotels available online. Guaranteed.
We help you compare hundreds of travel sites and prices in hundreds of hotels, not only in the United Kingdom, but in any destination of your choice and bring you the best price. 
Book cheap hotels anywhere in the UK now. Type in your destination and we bring you hotels in that region.  Get the best prices. Save up to 75 %. Why pay more? Book hotels all across the UK from as low as £20 per night.
By using our hotel search and comparison box, you get best hotel rates guaranteed and access to more than 2 million hotels worldwide.
What is more, you can book your hotel in major currencies of the world, as well as read real reviews from real guests before committing yourself to booking into an hotel.
Cost of Hotels in the UK

The average UK hotel would cost anything from around £30 to £60 to book for starter level hotels (2 and 3 star hotels), and about £70 to £175 per night for middle level hotels (3 & 4 star). This often includes bed and breakfast, but please be sure to ask. Wi-Fi and car park comes as a free add-on with most hotel bookings in the UK, though, again, some hotels charge for this services. Do not take anything for granted. Ask when booking, if not mentioned online. 
Upmarket luxury hotels in the UK could cost as much £1,500 to £7,500 per night for executive and presidential suites in top 5 star accommodations. 
Are you a big family or group looking for a UK hotel accommodation that sleeps six or more? You can look for apartments in hotels or book a multiple room facility.  Many UK hotels have two bed room apartments that sleeps six with self catering facilities. The Staycity hotel London, close to Heathrow Airport is one of such facilities, and you can get a two bedroom apartment priced from about £250 per night.
Often, accommodations in popular areas, or 'tourist traps', have particularly high rates for rooms, even out of season. So if you want to stay in Stratford upon Avon, you will pay more than you would in a less popular tourist area.
Leeds is a very popular destination and you can book hotels in Leeds at great bargain prices.
UK Hotel Reviews: Have Your Say!
Did you book a hotel in the UK recently? Did you have a great experience with your booking process and stay, or not so great? We would love to hear from you. Share it!

If you are looking to book a hotel in the UK too and want some help, let us know. We may be able to help. Post your thoughts, comments and concerns here.