VIP Airport Lounge Priority Pass
Treat Yourself To A First Class Airport Experience Every Time You Fly
You can get free VIP airport lounge priority pass with most premium credit cards in the UK. But if your card does not provide one, here is how to get a priority pass and treat yourself to a first class airport experience each time you fly.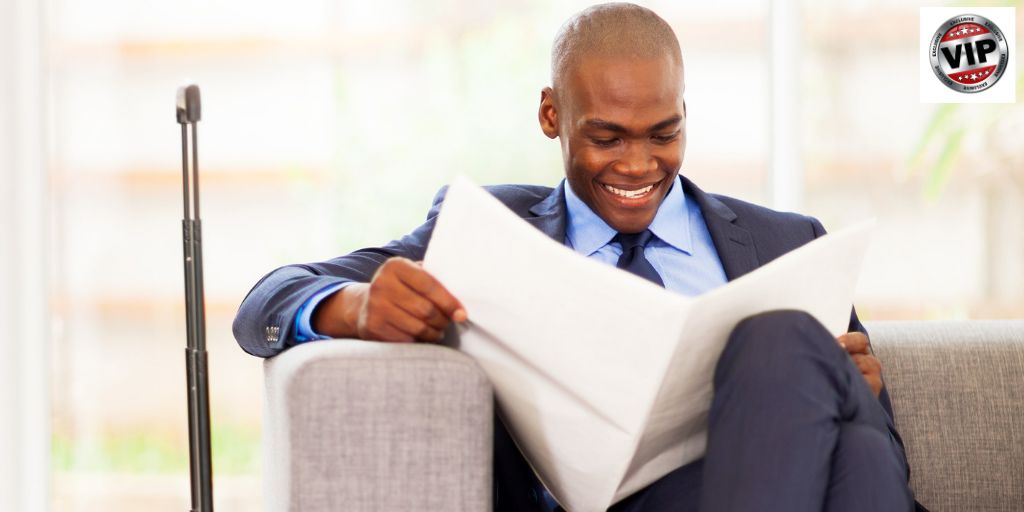 Traveller enjoying a relaxing and quiet stop at a VIP Airport Lounge with Priority Pass access.
Travelling could be challenging, especially if you have long waits in between flights. Even if you are not going to be changing flights, airline delays for hours are not uncommon. 
You don't have to stay in packed waiting areas, not sure of a proper meal, with all the nerve cracking noise around. 
Sophisticated travellers do everything to conserve their energy and stay refreshed. 
They use VIP airport lounges. 
No. Contrary to what many of us think, you do not have to give a arm and a leg to get to enjoy VIP airport lounge privileges. Most premium credit cards provide complimentary access to VIP lounges worldwide. Be sure to check with your credit card company. Natwest Private Banking Black Account and Black Credit Card holders are examples of accounts that comes with a VIP airport lounge priority pass, as standard. 
If you do not have that included in your bank or credit card package, you can still enjoy a stress-free stay in over 1200 airports around the world by joining the Priority Pass program. You sure can enjoy the exclusivity that comes with a VIP airport lounge membership.
If you travel frequently for business or leisure, this is a definite travel essential to help transform your airport experience.
What Is Priority Pass
Priority Pass is a subscription-based program that provides VIP airport lounge access to its holders irrespective of which airline you are flying with or whether you are flying economy, business or first class. 
It is world's largest independent airport VIP lounge access program with over 1,200 lounges in more than 500 cities across 143 countries. It means you are most likely to find a VIP airport lounge Priority Pass access in most places you travel to - from Africa to Australia, Europe to the Americas, The USA, Canada, China, India and more. 
The following are the most popular VIP Airport lounges in the UK:
Aberdeen International Airport
Belfast George Best City 
Belfast International 
Birmingham 
Bristol International 
Cardiff 
City of Derry Airport 
Cork 
Doncaster/Sheffield Robin Hood 
Dublin International 
Durham Tees Valley 
East Midlands 
Edinburgh International 
Exeter 
Glasgow International 
Humberside Intl 
Inverness Dalcross 

Ireland West Airport Knock 
Isle of Man Ronaldsway 
Leeds Bradford International 
Liverpool John Lennon 
London Gatwick 
London Heathrow 
London Luton 
London Southend 
London Stansted 
Manchester International 
Newcastle International 
Newquay Cornwall 
Norwich International 
Shannon International 
Southampton International
If you are making a quick train journey to the airport, get your Priority Pass before you leave. But how much does a pass cost, you might ask?

Benefits of Priority Pass
Once in your VIP Lounge, you would have access to:
A well stocked bar with complimentary drinks and foods. Some Lounges may require you to pay for some high end foods while many lounges around the world provide you with buffet type preflight bites.
You would get access to charging points for your laptop and phones as well as workstations to do some work on the go, if that is on your agenda
Lounges in many part of the world come in Spa treatment and even wide screen TV to Cinema rooms allowing you to truly unwind before your next flight, especially if you get caught up in a long flight delay. 
Free handpicked top newspapers and magazines for you to relax with and catch up with what is happening in the world.
Travelling with family and or friends? Yes. They are all invited into the VIP lounge with you. Depending on the membership plan you subscribe to, guests accompanying you could go in completely free with some premium bank account holders or you may need to pay £20 or so per additional guest. 
VIP Airport Lounge Priority Pass Membership Plans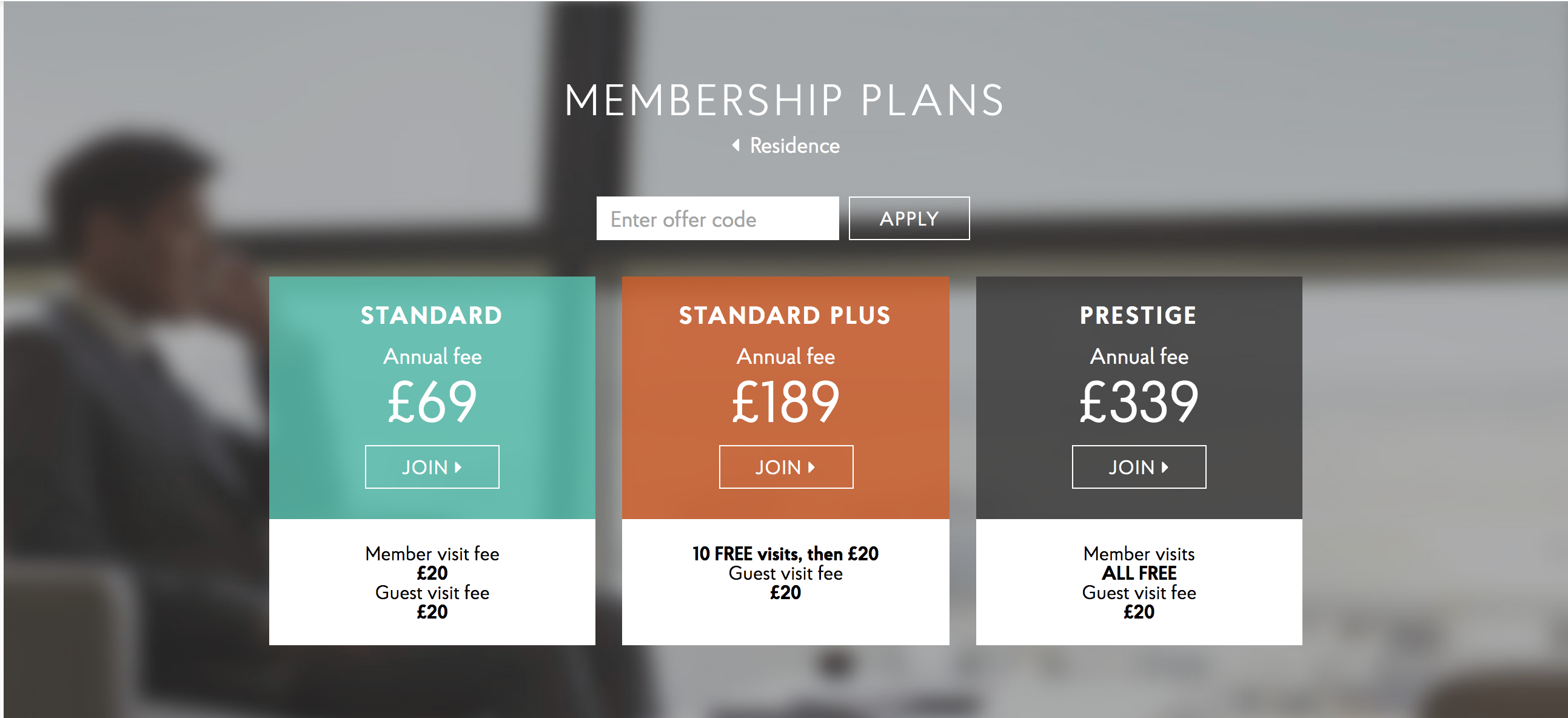 Priority Pass membership plan comes in three types. 
You can select any of the three annual membership plans depending on how often you think you might be needing a lounge access in a year. 
From £69 per year you can start enjoying all the benefits of a VIP Airport Lounge Priority Pass. Here are the three plans:
Standard 
If you fly infrequently, the standard option may be most suitable for you and your spouse and or children. 
With an annual membership fee of £69, you only pay £20 for you and each accompanying guest, giving you access to all the benefits and tranquillity that comes with a Priority Pass membership.
If you travel 3 to 5 times a year and you use the lounges once during each travel, you would only spend between £129 to £169 respectively. Not bad for all the pecks and peace of mind that comes with this. Travelling for business? This might be claimable as a business expense - discuss with your accountant. 
Standard Plus
If you travel more than 5 times a year and plan to use the lounge for at least one leg of your journey each time, then the Standard Plus VIP Airport Lounge Priority Pass will be a better choice. 
With the Standard Plus, you get 10 Free access before needing to pay £20 per additional visits. It comes with a £189 annual fee and £20 per guest that uses the facility with you. 
Prestige 
The Prestige membership is the premium membership providing you unlimited free access to all lounges for an annual fee of £339. 
All accompanying guests will nevertheless still need to pay £20 per guest per visit. 
This is a great option if you travel or plan to use the lounges more than 12 times a year.