London Pass Collection Query
by Giusy
(Italy)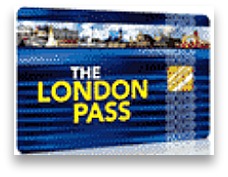 Good morning,

I would like to know if is possible to buy the London Pass with transport at the train station or at the tube. I'm leaving for London in 10 days and I would not like going to collect it at Regent Street and I do not have enough time to have it delivered.

Do you know where can I go to buy it and have it immediately? Thank you very much.

G



Dear Giusy,

Many thanks for your query on London Pass collection.

When you order your London Pass over the internet, you have two delivery options to chose from. You can have it delivered to your overseas or UK address, or you can collect it same day from London Reagent Street office of The London Pass when you arrive in London.

For delivery to overseas address, you need to give at least 15 working days between when you made your online purchase and expected delivery date. If you are in the UK, you can get it delivered within 3 working days.

If you want it same day as when you arrive in London, you can still order your London Pass online, print the online receipt and vocher emailed to you, and present this for collection in London Reagent Street.

The place to collect your London Pass in London is:


The Britain & London Visitor Centre.

No.1 Regent Street,

London, SW1Y 4XT.
I can see that in you particular case, time is not on your side to allow collection of your London Pass same day. Unfortunately, the London Pass can only be collected from Reagent Street on the sameday within the UK.
If you think that this is really not possible, then why not try another option: If you have a definite address you will be going to in London in 10 days time, you could get your London Pass and travel card ordered and pay or it to be delivered to that address (this will cost you £2.95 for it to be delivered there within 3 days). Your ticket will then be waiting for you when you arrive the UK.
Please note that if you take this option, the travelcard will only be available for use once you pick it up.
I hope this helps.
Please do have a pleasant trip!
Omatseye, from:
The UKRAILWAYS Customers Services Team