Cheap Ways To Travel Europe

These are cheap ways to travel Europe for fun, adventure or on a mission without costing the whole Earth. With diligence and perseverance, you may be amazed how easy it is to get to Europe on a shoestring.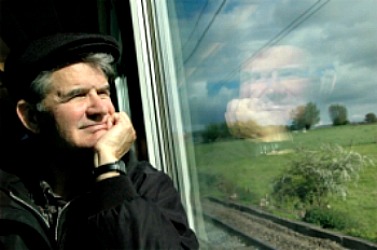 Travel across Europe and let your soul soak the charm and beauty this great continent is endowed with.
Journeying through Europe is one of those great adventures all who can must do. From historic and classic Britain to Napoleonic France, artistic Switzerland, industrial Germany, beautiful Holland, to the terrains of Portugal, Italy, Greece, Rome, Belgium, Russia, Turkey and more, there are at least 40 distinctively different countries in Europe to Explore.
Where are you planning your trip from? Wherever you are coming from and going to in Europe, there are certainly cheap ways to travel Europe and bask in the immense hospitality that Europe offers.
Traveling to mainland Europe is easy and could cost very little these days, if you know where to book your travel, and what to book. It also depends on where you are traveling from, and to.
If you are traveling for adventure, and want to explore the world, believe it, you can do so for almost nothing. All you need is a valid passport with visa to the country of your choice if needed, your upkeep allowance, and a few quid to book your cheap travel to Europe including funds for intra-city travel.
Your choice of travel options range from the use of:
Flights - at least to arrive your first European country if you are coming from outside Europe

Trains
Buses
Car
Ferries
Let's see how to travel Europe on a shoestring budget using one or a combination of the above means of transportation.

Cheap Ways To Travel Europe By Flight

1. Use Flight Comparison Search Engine

Flying to Europe is cheaper now than ever.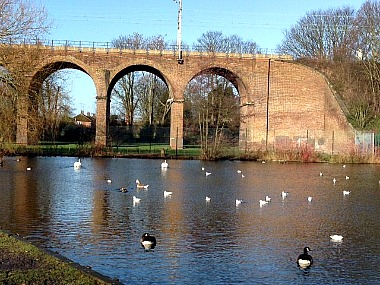 If you are coming in from North America or Asia or Africa, you wouldn't want to get to your first European country in any other way. Unless you love the sea or transcontinental railways.
There are major airlines to take to Europe.
The best way and cheapest way to travel to Europe by flight is to use a good airline comparison search engine to track down the cheapest flight to your proposed destination. Rummaging through the hundreds of airline sites and travel agency would wear out even the most enduring surfer. You can search through over 300 top airlines and travel agency for best price to Europe using this airline comparison search Engine.
2. Air Courier Flights
All major courier companies like Fedex, UPS, Parcelforce Worldwide, and the other big major ones transport documents and parcels via the world's airlines to different destinations in Europe on a daily basis.
It is a legal requirement that such parcel transport are done with someone "looking after" the parcels, but not necessarily handling them. It is cheaper for the courier companies to get a "fee paying passenger " to accompany the cargo, than a paid employee. That is where you exploit this as one of the cheap ways to travel Europe on a shoe-string budget!
This is by far the cheapest way to travel to Europe, and indeed anywhere in the world if you are happy to put yourself through some inconveniences associated with this mode of travel. 
3. Use Budget Airlines
To say that budget airlines have transformed air travel in Europe is an understatement. You can virtually travel round a number of countries in Europe on flights costing less than the cost of a dinner in most restaurants in North America.
The list of budget airlines is almost endless now.
The trick with these airlines is that if you book them online and in very good time, say three to six months before your departure date, you are likely to get very good deal.
Many have traveled from London to Portugal for less than £10 return! You can also book such flights from America or Asia to Europe for almost nothing. Go to their website. Popular budget airlines includes:
Easyjet (www.easyjet.com)

Aer Lingus (www.aerlingus.com)

Ryanair (www.ryanair.com)

flybe (www.flybe.com)

Brussels Airlines (www.brusselsairlines.com)


bmibaby (www.bmibaby.com)

Air Berlin (www.airberlin.com)

Germanwings (www.germanwings.com)

Wizz Air (www.wizzair.com)


 

What ever you do, aim to check these airlines' websites and book at least three months before your dream departure date for the best deals.
Also, avoid travelling during peak seasons to Europe - April, late June to Early September and December. Airline fares are highest at these times.

Europe By Train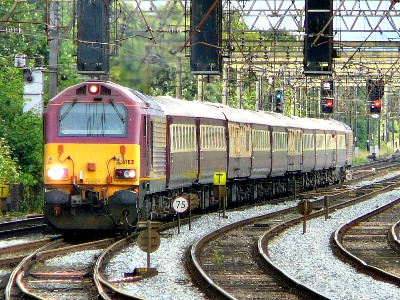 Europe is home to many of the world's best railway systems.
If you are looking to arrive Europe on train, there are high speed trains to over 26 European countries from the United States, Japan, Australia, and indeed the rest of the world.
Within Europe itself, you can travel quickly and cheaply on overnight between many cities to make your dollar go further. Adventuring through Europe on train offers the opportunity to travel through major city centers in that continent with a view of beautiful scenery as you never would on a flight. That is why this mode of cheap ways to travel Europe is so appealing to many.
To save money on rail travel, remember to get RailPass. You can get BritRail Pass for the UK, and Eurail Global Pass for travel in other European countries. You can check on fares & schedules to various European destinations on train on Rail Europe's website here.
Cheap Travel Within Europe On Buses & Coaches

Bus travel is certainly one of the most popular cheap ways to travel Europe. There are plenty of bus services in Europe on the cheap.
If you really want to reduce the cost of travel around a number of cities in Europe, and you do not mind the time it would take you seating on the road, then this is surely a way to go.
The best bus services in Europe include:
MegaBus. This is a no-frills bus service offering inter city travel to and from London to about 100 destinations within the UK from as little as

£1

.00 plus a booking fee of 50p. It even gets better. What about travelling from the UK to Paris and Boulogne (both in (France), Amsterdam (Holland) and Brussels (Belgium) from £1.00? That is exactly what you get on Megabus. There certainly cannot be a cheaper way to travel Europe. You can check here to see if Megabus goes your planned destination in Europe.

Eurolines. This is a UK based coach or bus service providing luxury bus trip to over 600 destinations in 33 countries in Europe. From £56 only, you could be on a return journey to a European country from a UK destination. You can book Eurolines from their website.
Busabout.  Busabout is a "hop on - hop off" budget bus service connecting most cities in continental Western Europe. If you book early for your trip or check online regularly for deals, you will be amazed how much you could save on busabout. See busabout.com for more information on this services.

Apart from Megabus, must other bus services could actually turn out to be more expensive than taking budget airlines. The only advantage is that many of these buses may be able to reach places that most budget airlines would not go to. So, before booking to see Europe on bus or coach, be sure you have compared the cost and inconvenience of travelling for hours or days on a bus route, compared to on a few hours trip on a budget airline.

Cheap Ways To Travel Europe | Have A Great Story About This Topic?
Have you been on a trip to Europe before or contemplating one? Do you have a great story or experience on "Cheap ways to travel Europe"? Share it!
Return To International Rail Travel from Cheap Ways To Travel Europe