C2C Rail
Check C2C Train Times And Book Tickets Online Here

C2C Rail offers journeys to Basildon, Southend, Tilbury, Purfleet Ockendon, Benfleet  and many other towns on the English East Coast from Central London. Check C2C train times and book your train tickets online here. It is a popular route amongst many East coast commuters and holidaymakers alike.
There are many journeys to choose from on the c2c network.  Ever committed to providing it's loyal customers superb and timely train travel services, C2C trains work to minimize disruptions and bring you exceptional train journey experience.
Whether you are travelling from Basildon to London Fenchurch Street or to Limehouse, Westham, Barking or Dagenham, Purfleet, Upmister, Ockendon, Chafford Hundred, Grays, or to any other destination on C2C rail route, you can get your C2C train tickets here and check train times.
C2C is responsible for the railway route from the Essex coastal town of Shoeburyness, Southend Central, Basildon, and a range of several other picturesque towns and villages to the London stations of Fenchurch and Liverpool Street.
You could do a two minute walk from Fenchurch Street station to Tower Hill station, ushering you into a network of the London Underground to the breath and width of London, "The City That Never Sleeps".
The two ends of this line could not be more different, with the beautiful coastal towns of South East Essex at one extreme and the bustling central London stations at the other.
C2C Train Times And Cheap Tickets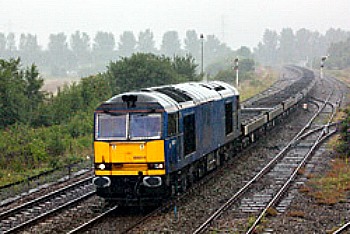 The C2C rail company has the enviable reputation of running one the most punctual train lines in the UK!
If you are looking for c2c train times from Purfleet or Laindon or basildon, be sure you will get an up to date route and train times. You can check your C2C train times here before booking your ticket. Just enter your planned destination and intended travel time and get your train times.
The the C2C network certainly comes with plenty of variety and for commuters heading from Essex into the city this is a vital artery that is much used. Early morning trains, and those on Mondays and Fridays, are especially well used and should be booked in advance if possible.
Buying your C2C train tickets in advance is a great way of getting discounts.  The c2c Rail website is very easy to use. You can use the online search and booking service to select the journey you require, the date you need to travel and even how big your party is, and by booking well in advance considerable savings can be made.
Travelling to the coast from London Fenchurch / Liverpool Street to Shoeburyness on the C2C train line makes great sense and offers a journey time of little over an hour each way. It is a very economical way of travelling for work or a day out on the beach.
Get your C2C train ticket here online. There is also the option of buying a season ticket - a worthwhile investment for regular commuters - on the c2c Rail line in the South East.
Sights And Sounds On The C2C Rail Routes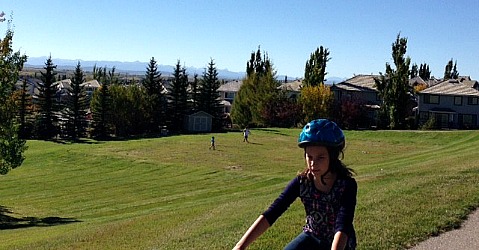 There is a lot to see and enjoy on a C2C train route.
A short sight seeing journey down this picturesque part of the east of England would amaze you. 

Shoeburyness is a burgeoning seaside town that has much to offer the visitor. The beaches are Blue Flag rated and offer fantastic fun for holidaymakers, especially those with children, and the town is home to beautiful parks, excellent shopping and many other tourist attractions.
The beautiful coastal town of Thorpe Bay is next along the line and offers a similar ambience, while there are two stations in the famous coastal resort of Southend.
A vibrant tourist destination, Southend is famous for its beaches and the world famous pier, the longest in the world at over one mile in length, and is a thriving destination in the summer months.
The line also features stations at popular Leigh-on-Sea, another lovely seaside town, and at Pitsea there are two routes that c2c Rail travellers can take.
One carries straight on through Basildon and the more urban areas while the branch line takes in Tilbury and Dagenham Dock, before rejoining the main line just before Barking.
From now on passengers are entering the London area and there are Underground links at most stations from now on.
The London End On C2C Train Route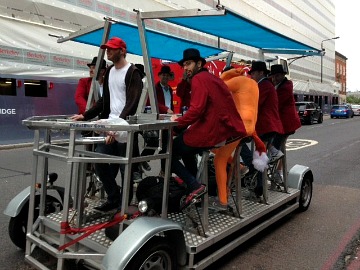 As the c2c route enters the urban spread of outer London users can access the Underground, first at Upminster, and then on at Barking before the line splits towards either Fenchurch Street or Liverpool Street.
It would take a separate article to detail the attractions in London, but suffice to say that there is much to see in the capital, and Fenchurch Street offers links with Underground stations for the Tower of London.
From London you can take trains to all the major cities in the country, with the East Coast Mainline and Virgin's West Coast routes covering the majority of popular destinations as far afield as Edinburgh and Aberdeen.
C2C Rail offers regular trains from the Essex East Coast to the capital and is a popular provider with locals and tourists alike, while the region also has many visitor attractions outside London that are popular with holidaymakers.You can learn more about C2C from their website here.

C2C Trains: What's Your Experience? Have Your Say!
Have you been on a journey on the C2C railways? It has been voted the most punctual train in the UK. Is that your experience? Have any comment or query about this service? Do you have a great story on this rail company; good or not so good? Share it. Help improve the services on our railways!