National Express Coach Holidays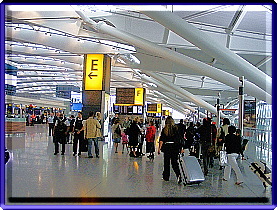 National Express Coach Holidays are a fantastic way to holiday in the UK and indeed all over Europe. Hassle free travel. You get picked up from a bus station close to your home. Enjoy a smooth drive to your holiday destination.
Enjoy the blissful views of beautiful country side scenery as you travel. You also pay less than you would by traveling via other means!
Book your National Express coach holiday and short breaks here anytime. 24/7. If you book one of the many coach holidays with National Express, then you are effectively booking a holiday that is available for next to nothing, yet it offers some real benefits over flying and, indeed, rail travel.
---
---
Destinations
With over 16 million passengers by coach to over 1000 UK destinations alone, be sure to find a National Express coach to that dream destination of yours. As Britain's only scheduled coach network, National Express offers daily departures to over 1000 destinations throughout the UK.
Please see all UK National Express Destinations here.
Are you planing a trip outside the UK, let Eurolines... a part of the National Express take you there at an incredibly low price.
Why National Express Coach Travel?
Reap loads of benefits by traveling with National Express. These benefits include:
Environmentally friendly travel, since you are basically reducing the emissions that you create if you fly, or go with your own car.
Reducing the stress of driving. Many people do not feel comfortable driving on the continent, due to the fact that they don't like driving on the right hand side, so why not let expert drivers take care of the driving and you can just relax with a good book?
Fantastic prices that really can't be beaten, so you can hop on a coach and arrive at the other end and stay in a hotel which has all been arranged by National Express and you can even throw in a sightseeing tour, so that you get an expert guide to help acquaint you with the city or destination that you are in.
No worries about airline security, or having to worry about delays due to strikes or bad weather. It is very rare for coaches to be delayed due to bad weather conditions, so you are far less likely to suffer any long delays.
Your luggage travels on the same coach, so you are there when it is unloaded. There are no 'Terminal 5' worries for you. You can even watch when it is being unloaded!
Full travel insurance can also be arranged, so that you can buy yourself the security that if something does go wrong, you will be able to get your money back, subject to conditions.
Luxury travel, with leg room, excellent wash room facilities and the knowledge that if you need to stretch your legs you can: no being confined to your seat at times, as you can be on an aircraft.
With all these benefits and advantages to a National Express Coach Holiday, it is easy to see why more and more people are choosing this means of ensuring that their holiday is stress free and a great holiday experience.


Return to "National Express" from "National Express Coach Holidays"


---
Home London Hotel Cheap London Hotel UK Hotels Europe Hotel Leeds Hotel 3-Day London Pass Cheap UK Rail Tickets Eurostar Bookings International rail Travel National Express National Express Holidays Oyster Card Rail Cards Ukrailways Photos Train Times Travel Lodge Hotels Contact Us
---
│Contact Us│Professional Exams Info │Free Ringtones│African Foods Delivered to You │
│ Boating and Winter Sports│Online Doctor for You│Get UK Jobs││Bethelgroups