National Express Booking
Quick and Easy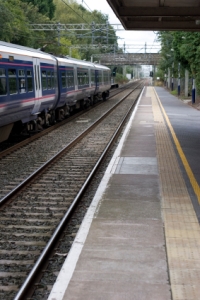 National Express booking lines offer travellers the opportunity for cheap national express tickets by booking well in advance for discounted tickets. Booking for journeys anywhere in the UK or to Europe has never been easier.
Your booking options include online, over the telephone or even at the station. Book your National Express journey here now for coach, train or bus journey. You can even get your National Express Coach holiday journeys booked here too.
National Express offer Britain's only scheduled coach network as well as choice of train route especially in the South East of England. Travelling by coach? Reaching around 1000 English, Scottish and Welsh destinations in style on coach, travelling in comfort.
The National Express telephone booking lines are:
0870 333 4876 for open for online bookings between 08:00 to 22:00 HRS, Monday to Sundays
0845 600 7245 - selecting option 2 for National Express East Anglia Telesales. Lines are opened between 08:00 to 20:00 Monday to Saturday, and 10:00 to 20:00HRS, on Sundays.
Using your iphone? Ipad or desktop? All the latest technology is being utilized to ensure that you can make your booking conveniently.
Not everyone is keen to use their computer to make a booking, so you can always call National Express to confirm and pay for your travel.
A dedicated booking line is provided, staffed with people who will be able to give you advice. It is open for 12 hours a day, from 8 am until 8 pm, and calls cost less than 8p per minute if you're calling from a BT land line. If you are calling from other networks, then the cost will vary.
If you are deaf and need to make a booking, then a Minicom text telephone is available as well. There is also an accessible booking form for other disabled customers, where you can notify National Express of any specific needs to help make your journey easier.
Online Booking
It is also very easy to make a booking online, using the National Express website.
All the information you need to make a booking can be easily accessed, and you can pay online using a secure site. The website also has a very easy to use Frequently Asked Questions (FAQ) page, so if there is something you aren't sure about when making your booking, you can check it out in this section or send them an email if you need very specific answers.
You can Use Your Mobile
It is possible to make a National Express Booking on your mobile and then have the ticket sent directly to your mobile, so that as long as you have your phone, you don't need to worry about losing your ticket. This obviously reduces the amount of paper used, so it is a very 'green' option.
So with all these ways that you can make a National Express booking, and get cheap national express tickets by buying up to 6 weeks in advance. It really could not be simpler or any more straightforward, even for people who don't like using the internet.



National Express Travel: Have Your Say
Have a comment or question about travelling with National Express for everyday journeys or on the National Express Holiday package? Share it!





Return to "National Express" from "National Express Booking"