Model Railway Books
Bringing You Model Train Books & Guides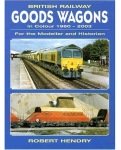 You are most likely to need model railway books in the likes of the hornby book of model railways, or similar railway engineering books, if you are to build that perfect railway layout design for your model railway system.
Whether you are looking for books that specialise on the complexities of the model electrical or mechanical technicalities, or just trying to expand your skills on design and building , there are tons of railway books out there for Model Railway systems and Model Railroaders today. Getting the best of these could be time consuming. That is why we have looked for, and selected the top railway books for fellow enthusiasts, recommended and reviewed by "steamhead".
Before you look through books, there are some fantastic ebooks on model railways out there, including:
Recommended Model Railway Books
The Newcomer's Guide to Model Railways: A Step-by-step Guide to the Complete Layout (Library of Railway Modelling) is arguably one of the great books for any newcomer to this exciting hobby of railway design and building.

With it's simple and clear explanations, clear and informative diagrams, as well as touch on the various mechanical and electrical model including DCC and analogue options, many seasoned railway enthusiasts continues to recommend this model railway book.

You can read all 19 reviews on this book at Amazon.co.uk
---
The Model Railway Manual: A Step-by-step Guide to Building a Layout [Hardcover] is a 192 page masterpiece on how to build a complete model railway system, beginning with the design blue-print and construction of a railroad baseboard and track layout, scenery, and buildings, as detailed as you can get.

It has got the thumbs up from both railway beginners and enthusiasts alike.

S. Abinger from Berkshire in England had this to say on Amazon review: "I purchased this book for my husband for Christmas after he had borrowed it from the library and loved it. He is new to the hobby of trains and I thought this was the same book as the library edition (same author). I made a mistake. He loves the book and would thoroughly recommend it - the only downside was that all illustrations are in black and white. (The one I was supposed to have purchased is still by Cyril Freezer but called Model Railways and has coloured plates!) Enjoy."

You can read all 6 reviews on this model railway manual here at Amazon.co.uk
---
If you are looking for a book on model railways that is Hornby model specific, yet with principles that can be applied to most railway systems, then look no further. This book, Hornby Book of Model Railways (New Edition)
by Chris Ellis has well presented information on model tract layout, wiring, scenery incorporation, and provides answers to questions most beginners indispensible.

If you are a Hornby fan and looking for that perfect starter book into this range of model trains, then this is certainly the book for you. Off course old time enthusiasts will also find this book useful, even more so as this new edition of the book also covers the Hornby rolling stock and the Skaledale range of modelling.

Verdict? It does as it is on the can: Hornby Book of Model Railway. And does so in great dept with info on newer technological processes like digital command control system. For reviews on this book on Hornby Model trains see Amazon.co.uk
---
Railway Books Reviews
Do you have a great railway book you have found most informative and useful?
Are you happy to post your experience or book discovery on railways here with fellow enthusiasts? Share it!
Return to Railway Books Page From Model Railway Books Page