London Sightseeing Pass:
See London the Right Way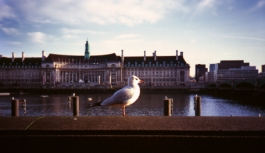 If you've ever stayed in London without a London Sightseeing Pass, then you probably remember London as big and extremely expensive. You may even remember having to spend hours queuing up at many of the really popular attractions. So, by the time you got in you were tired from being in the queues, your feet and legs were weary, and all you wanted to do was rest.
But if you were savvy enough to buy a pass, then you probably remember just sailing through London, beating the queues at the really busy sights and having a very high quality stay in the UK's busiest and most exciting City.
How Long does a Pass Last?
You can basically buy a London Pass
to last for anything from one to six days, which means that you aren't tied to buying a two day pass or a three day pass. It depends how long you'll be staying in the capital. Some people who are staying for say, four days, will get a 3 day pass, because they want to have at least one rest day when in London.
Is It Just for Museums and Castles?
No.
Although your pass will get you in to lots of historic buildings and castles, there are many other things you can do as well. How about a tour or cruse on the Thames? Now, that really helps you see London in all her glory. If you are into football, then how about a trip to Chelsea Football Stadium? Or how about the cinema in either Soho or Mayfair?
Or, if activity is more your thing, you can go to an ice rink or a 10 pin bowling alley, so even your evenings can be planned using the pass.
A London sightseeing pass really does offer something for everyone and it saves you stacks of time and money, so there really is no reason not to have a London Pass
, unless of course, you have all the time and money in the world to spare!
Return to "The London Pass" from "London Sightseeing Pass"



---